2018-04-10
The whole universe in your mobile phone
App that will deliver all the fun — be it climate change or new types of deep-sea fish directly to your smartphone or tablet.
Not every school has the opportunity to send their students on a tour of the Museum, not to mention the journey into the forest… or on a spacecraft studying Mars. But with new technologies, everything is possible. The apps that we have selected will help in the study of astronomy, biology, or MHC. Some of them allow only to obtain information, others more interactive. But they can enliven the educational process.
Astronomy
Space Agency NASA has released several of his own apps that will definitely excite both adults and children.
Can spend hours looking at photos from space? You will approach the Space Images app (iOS, Android). Now all the famous photo, made by NASA, will be in your smartphone or tablet. And pictures to look at – each of them has a description, telling about the scientific research regarding a particular star or galaxy.
Personally interested in the Moon? For you NASA has Moon Tours app (iOS). You can in any of the 50 places that were once selected for lunar missions and see the moon up close. There you can find out the soil composition to calculate the distance from one crater to another and look at the pictures taken by the Rovers.
But NASA Be A Martian enables you to become not just a tourist, but an Explorer of the red planet. Become part of a community of people interested in Mars, read about the missions to Mars, ask questions and get answers. Be A Martian is not just an informative website, but also a kind of social network where you can communicate with each other and with representatives of NASA, and even become a part of their research programs, designed specifically for students. The app is available for iOS and Android.
Want to be closer to home? If you fit the Earth-Now (iPhone, Android) app creates a 3D model of the Earth's climate. Temperature, carbon dioxide, gravity, sea level and other indicators are received from satellites directly to your phone. The app allows you to look at the climate globally. You can see how varied the temperature of the day anywhere in the world, and to try to determine why and under what laws this is so.
And for greater clarity, you can use Earth-Now with Images Of Change (iOS) – an app that clearly shows how climate change and natural disasters affect the objects. Photos and maps exist in two copies – "before" and "after". Glaciers are melting, and deserts are expanding right in front of you.
Biology
Did you this: you went into the woods or to the Park and saw a tree but are not sure what kind of tree? Maybe the tree there are fruits, and you wonder whether they are poisonous? App Trees PRO HD (iOS) will help answer these questions. This encyclopedia the most common trees in Europe, Asia and North America. Using the built-in search you can identify a tree by its size, form of leaves, fruits, flowers and so on. Identified the tree can be marked on the integrated map and return to it sometime later. You never know, nostalgia…
And in addition the app is well suited for the study of botany – it built a small test, which you need to guess the tree in the photo. A few rounds of these tests, and you will not have to think about what kind of tree was found you in the woods. The app is free but, unfortunately, the basic set includes only 40 species of trees. The rest will have to buy.
If you're more interested in Zoology, you can appreciate the Creatures of Light (also iOS) from the American Museum of natural history. The eponymous exhibition at the Museum talked about bioluminescence – what it is, how it works and where it can be found. The exhibition is now closed, but materials are collected in this app. Here there are glowing mushrooms, fish and plants, accompanied by stories of why they need it, as well as videos, photos and interactive animation. A great source of knowledge if you know English.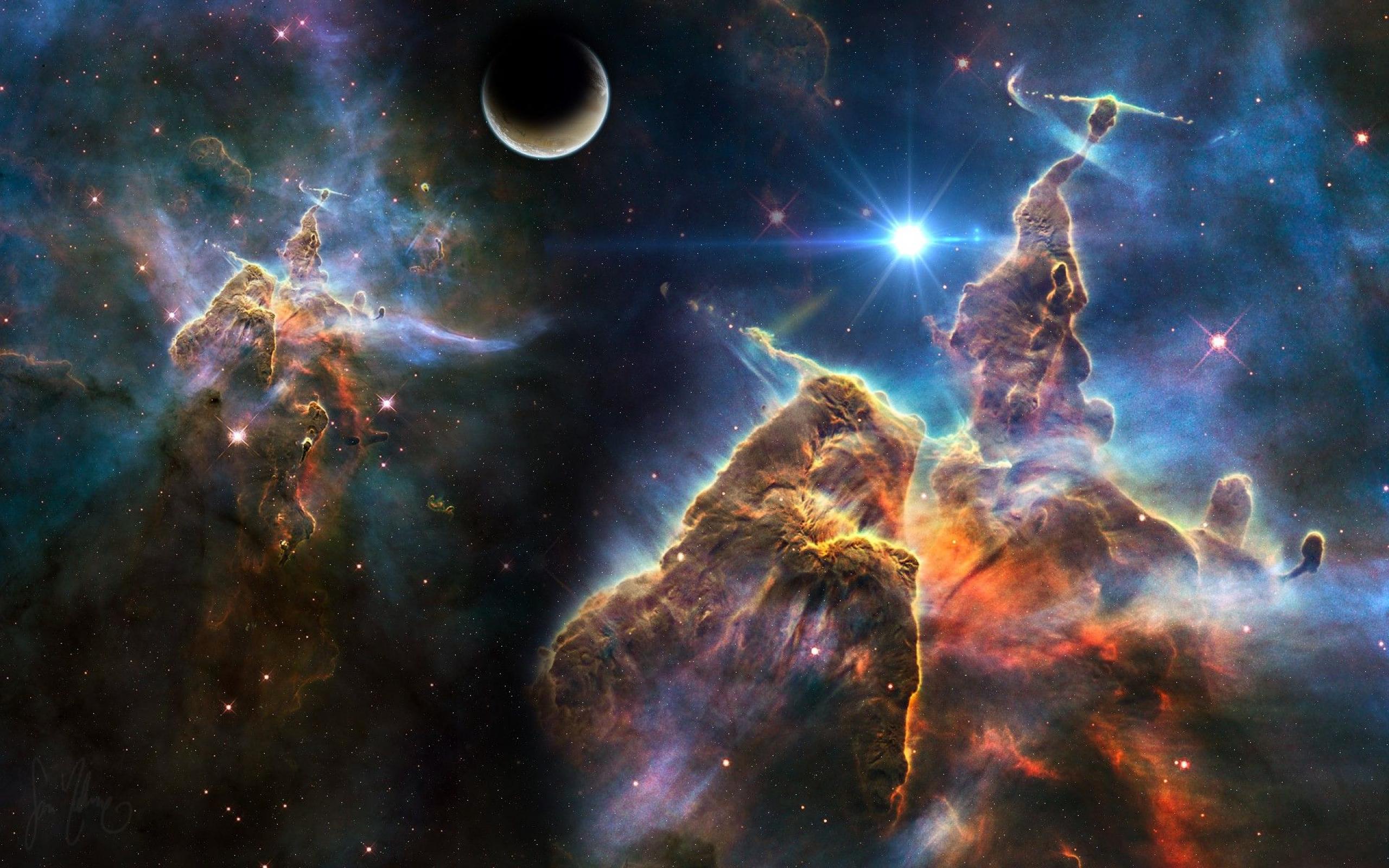 Art
We have repeatedly written about the fact that different museums around the world reveal on their websites the access to works of art (e.g. the Metropolitan Museum of art and others). Some of them went ahead and did the application with its exhibits.
The J. Paul Getty Museum at the Life of not just Art shows, exhibits, and tells their story. It would seem that it might be unusual painted bowl? But it turns out that its history is tightly intertwined with world history. The application will tell you about how and when the bowl was manufactured, and how it got from Japan to England. And also you can twirl the Cup around and consider all the details – and learn historical details about each of them. However, items in this app a bit – so far, only four.
Timeline – Art Museum for iOS is an indispensable app for those who study the history of painting. 80 the most famous artists located on the timeline, so you can not only read their BIOS and look at the pictures, but to see how art has changed over the years. On each picture you can also see when it was written, where, what period of the artist belongs, and so on. What's interesting – there are descriptions in several languages. There is an Android version of the "Art Museum".